Kane's Kennel |
home

864-834-7324




About Us...

Our love for American Pit Bulls begin 6 years ago with a little Colby pit named "Lexie" we bought for $100.00 back in 1994.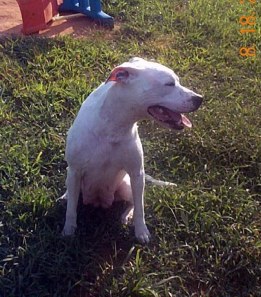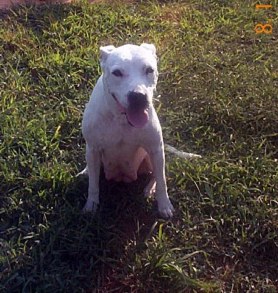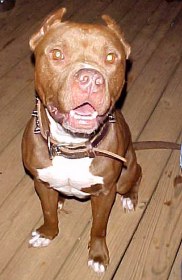 Kane all head
"Lexie" is now 6 years and has always been our loving baby girl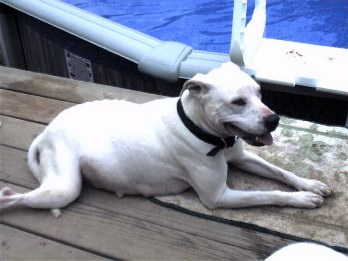 "Lexie Pregnant with her last litter ever"

Lexie is my Baby girl, she never stays outside, she was bred 3 times to Kane.
Needless to say she is my favorite.
here are two pups off of Kane and Lexie last litter


Now owned by my dad!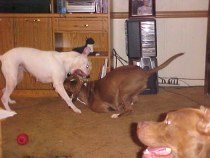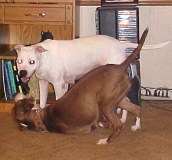 Lexie and Karma playing
How we got into Pit Bulls
We got Lexie after 3 weeks of knowing each other, (from a man named Darrell which I am trying to locate) I have to say when Lee told me he was going to get a Pit Bull I wasn't all for it. I to had heard all the bad press forever going around and thought only of the worst about the breed, I wouldn't even go inside to look at the pups.
But he put a deposit down on her any ways "Thank God" the next time he went up to look at her I went inside with him and I fell in love I even asked if I could pay the rest so she would be mine.
When we were able to take Lexie home we took her to my house and my Mom and Dad were not to happy, They to had heard all the bad press and they said they were not going to have a Pit Bull in there house BUT it didn't take long for Lexie to find her way into there hearts as well.
Lexie, Kane, Karma and all my Pits are now called there Grand Dogs (grand children)
And so now they preach to everyone about how wrong they were about the breed.
My Mom and Dad are proud Parents of a Pit Bull.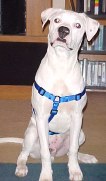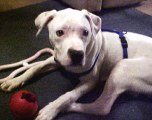 5 mos. "Dewy"
(owned by my Mom and Dad)
Kane & Lexie's Last litter together
Click Here to see some cute old pit ads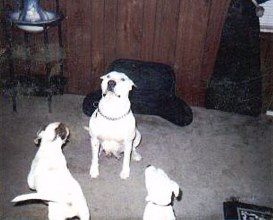 This is Lexie's mom, Owner was a man named Darrell
(If you know this dog and or the owner Darrell please contact me)

PUNISH THE DEED NOT THE BREED.